Comprehensive
Women's Healthcare
Obstetrics, Gynecology & Reproductive Health – Exceptional Care for Women from Teens to Seniors

Providing Exceptional Women's Healthcare
Looking for high-quality, compassionate women's health services? Today's Women Gynecology is here to ensure your overall well-being with personalized care that meets and exceeds your expectations.
We are a full-service obstetrics and gynecology practice specializing in the diagnosis, treatment, and management of a wide array of illnesses and health conditions specific to women. Please explore the website for more information related to our services and get in touch to schedule your appointment today.
A New Perspective of Care
We are dedicated to bringing you the best of Bergen County gynecology through our staff of highly qualified women's healthcare professionals. We bring extensive experience in all aspects of gynecology and obstetrics, ranging from normal body functions and imaging to reproductive health, pregnancy, childbirth, and everything in between. Our diverse patient base includes teens, pregnant mothers, as well as seniors.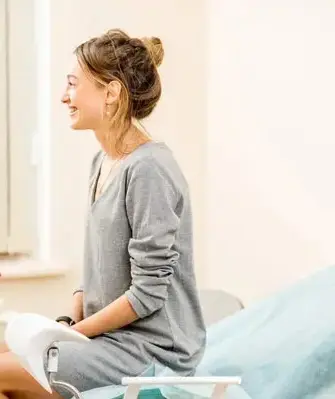 We have a sound understanding of the complexities and challenges related to women's health and strive relentlessly to provide you with the best care possible. Your health and wellbeing is our first priority.
Our ability to communicate fluently in Spanish allows us to cater to the healthcare requirements of diverse communities. Make us your first call and see what our commitment to quality is all about.